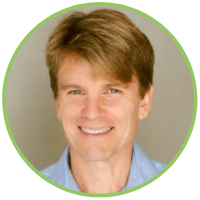 Jeff Cole, Network Lead
Jeff Cole has been the Network Lead for Beyond School Bells since September 2006 and previously served on the Board of Directors for the Nebraska Children & Families Foundation (NCFF).
Jeff began his ELO journey coordinating afterschool and summer learning opportunities at New York City's High School for Environmental Studies. Upon moving to Nebraska, Jeff led the Lincoln Public School Foundation's program to launch Lincoln's Community Learning Center initiative. During his 11 years as BSB Network Lead, Jeff's work has focused on building partnerships and policies that support more high quality, sustainable expanded learning opportunity (ELO) programs across Nebraska.
Jeff earned a B.S. in International Relations at American University in Washington, D.C. and an M.S. in Environmental Economics from Baylor University in Texas and was a Fulbright Research scholar in Poland.
You can contact Jeff Cole at jcole@nebraskachildren.org
---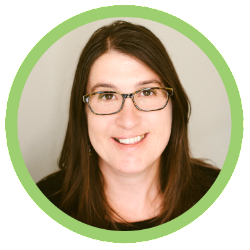 Jennifer Jones, Senior Program Director
Jennifer brings a rich history of youth service and advocacy work to her position as Community Coalition Director for Beyond School Bells. Her previous work experience includes social work positions with the Children's Aid Society in New York City and with Aurora Public Schools in metro Denver. She also spent time working at the Colorado Children and Families Foundation as part of the Colorado AfterSchool Network.
Jennifer received her bachelor's degree in Social Work from Nebraska Wesleyan University and her Master of Social Work degree from Columbia University.
You can contact Jennifer Jones at jjones@nebraskachildren.org
---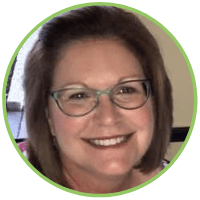 Sandy Day, Director of Content and Delivery
Sandra (Sandy) Day, Ed.D. has worked in the education field for over 40 years. She is a former middle school teacher and K-12 program administrator. In her administrative capacity, Sandy led 15 Magnet Schools that focused on community diversity and unique curriculum areas. She retired from the Omaha Public Schools in 2014 and became Council Bluffs Community School District's 21st Century Community Learning Center's grant writer and program director, serving K-12 students in before, after, and summer school programming. Sandy currently works as the Director of Content and Delivery for Beyond School Bells, developing curriculum and offering technical assistance and professional development to partners statewide.
You can contact Sandy Day at sday@nebraskachildren.org
---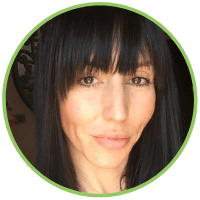 Alison O'Toole, Program Director
Alison is a Program Director for Beyond School Bells, Nebraska's statewide expanded learning network and has been with Nebraska Children since September 2021.
Alison earned a B.A. in Classics and Religious Studies and a Ph.D. in Political Science from the University of Nebraska–Lincoln. She served as an Instructor at UNL for three years, teaching a variety of Political Science courses including Public Policy, Political Ideas, and Comparative Politics. She brings both quantitative and qualitative research experience and a strong appreciation for the benefits of using research to improve public policy and program development and application to the BSB team.
You can contact Alison O'Toole at aotoole@nebraskachildren.org
---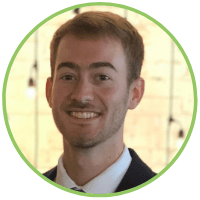 Dakota Staggs, Program Coordinator
Dakota Staggs first began his affiliation with Beyond School Bells as a mentor in 2018's Conservation Management Summer Internship and has continued after school environmental programming ever since. He has a passion for sustainability and the conservation of natural resources and natural spaces across Nebraska. Although originally from Phoenix, Arizona, he has maternal roots in Cozad, Nebraska that create a sense of home in the Good Life state. 
 
He comes to the team with a bachelor's in Environmental Studies and a master's in Natural Resource Sciences, both from the University of Nebraska-Lincoln. He served as a graduate research assistant to the Nebraska Water Leaders Academy from August 2018 to May 2020 working with natural resource leaders from across the state to understand community leadership and capacity to address challenges as they relate to water and other natural resources. 
 
Having developed his own appreciation for the Great Plains, Dakota seeks to provide Nebraska youth with environmental / outdoor opportunities. In addition to BSB's environmental / outdoor education, Dakota will be supporting BSB CARES Act program implementation.
You can contact Dakota Staggs at dstaggs@nebraskachildren.org
---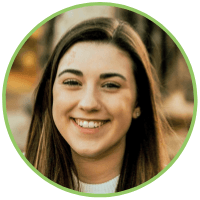 Lauren Clark (Mott), Community Investment and Project Coordinator
Lauren joined the Beyond School Bells team in May of 2021. Lauren is a 2021 UNL graduate with a B.S. in Biological Sciences and a passion for out-of-school time education. During her time at UNL, she volunteered at Irving Recreation Center afterschool program, led an Ecosystem Ecology afterschool club at Park Middle School, interned at the Nebraska Department of Education and worked with Grand Island high schoolers through the ACTivate program––a college and career readiness program for underrepresented students.  At Beyond School Bells, she assists in the distribution of funding to Nebraska communities and coordinates our nationally-funded initiatives such as Million Girl Moonshot and our College and Career Readiness programs.
You can contact Lauren Clark at lclark@nebraskachildren.org (previously lmott@nebraskachildren.org)
---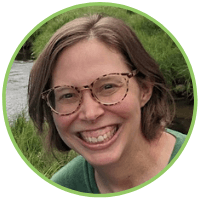 Stephanie Vadnais, Program and Compliance Specialist
Stephanie joined the Beyond School Bells team in May 2022. She brings with her a passion for building stronger communities by developing robust resources and strong relationships. She has experience working in Lincoln Community Learning Centers, as a Community Cafe Parent Host, and with City Impact Reading. In her free time, she enjoys spending time with her family, reading, listening to podcasts, and sewing.
You can contact Stephanie Vadnais at svadnais@nebraskachildren.org
---
Katie Christiansen, Family and Community Engagement Specialist
Katie started in March 2022 as a Family and Community Engagement Specialist. She will work on connecting others as well as helping them become more engaged in their communities. She will also work on creating new partnerships around the state. Prior to joining Nebraska Children, Katie worked for CEDARS Youth Services as a School Community Coordinator at Hartley Elementary School in Lincoln. While there, she connected families to their school and neighborhood. She earned her undergraduate degree at the University of Nebraska-Lincoln in Child, Youth and Family Studies, and her graduate degree in Youth Development at UNL.
You can contact Katie Chirstiansen at kchristiansen@nebraskachildren.org