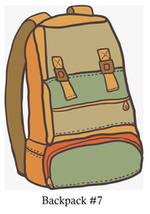 Beyond School Bells, in partnership with Young Entrepreneur Institute, UNL Extension and Young Entrepreneurs of the Future, is hosting a Pitch Challenge for Nebraska youth in grades K-12.  A pitch challenge is an idea presentation contest that helps kids learn creativity, problem solving, critical thinking and presentation skills.  Students register on line  and submit 60- to 90-second videos by July 31, 2020.  Three winners per grade level receive $200 cash prize and all youth that submit a video receive a prize. 
Young Entrepreneur Institute, a BSB Pitch Challenge partner, is an organization committed to providing opportunities for every child to understand and experience entrepreneurship. They have collaborated with hundreds of educators and schools across the country to share programs, advice and curriculum.  In response to the current COVID 19 pandemic, they have gathered many free and low-cost resources for educators, parents and students to use to continue entrepreneurial teaching and learning in a remote environment.
Got extra time on your hands to think about your future?  Why not use that time to think about the careers that await you in Nebraska!  Experience virtual tours that provide a unique opportunity to get a glimpse inside Nebraska-based jobs and industries without leaving your home.  Created by the Nebraska Department of Education, the Nebraska Career Clusters videos showcase different business and industries in each of the sixteen Career Clusters that make up the Nebraska Career Education Model.  In addition to the virtual tour of the business/industry, the videos also contain interviews with employees and managers discussing work requirements, education levels, salary and job prospects.  Take time to learn more and get an accurate picture of today's workplace, breaking down stereotypes and assumptions while emphasizing the knowledge and skills required to be successful.
Learn about structural science through three hands-on activities designed by UNL students in one of BSB Design Intensives. Building on the Ruff Ruffman series we introduced in an earlier backpack, these units introduce youth to the core ideas that are at the heart of engineering including design, materials, shape and weight, strength and stability. Participating in these activities will help youth learn about the properties of materials, force and motion, and stability as students design, test, build (and break!) different structures.
Finally, put your design skills to the test!  A cereal box company has created a new cereal and hired you to design and market this cereal.  Create an eye-catching cereal box design for the new cereal!