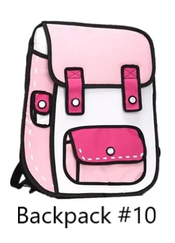 In this the tenth, and final weekly virtual backback, we are once again focusing on activities that take you into the world of nature and the environment.  In our era of social distancing, environmental activities provide hours of engaging activities you can do safely in your own backyard, neighborhood or community park.
But before exploring activities prompting you to get outside and enjoy the health benefits of the natural world around us, we want to share an opportunity for recent graduates and families to pause for a moment and reflect on meaning of commencement ceremonies and transition.  This short, thoughtful commencement address was especially crafted for the current COVID-19 moment, however it contains valuable insight for all of us. 
Take time to learn more about our environment and solar energy through hands-on activities found in the BSB Solar Units : K-2 environmental activities,  Initially developed for afterschool programming by UNL Students in a Design Challenge we hosted last fall, these materials were adapted for students and families to utilize at home.
In response to the COVID-19, the more than 100 year old national environmental non-profit organization the National Audubon Society, has launched a new resource Audubon for Kids to act as a hub, to be updated each week with a new theme, for child-friendly activities that can be done from home or in a yard or park.  
Closer to home, the Audubon Society's Nebraska chapter operates the world-renowned Rowe Sanctuary featuring unique viewing spots for observing the annual Sandhill Crane migration.  They also provide a rich array of activities for kids and families, as well as on line crane viewing opportunities.  After learning more about birds through the Audubon and Rowe Sanctuary activities, take a few moments to be creative and construct your own Curly Birds.
One final note - after this week, we are transitioning to a bi-weekly virtual summer backpack focusing on sharing 150 units of new content we are developing this summer in partnership with the Georgia Afterschool Network and our colleagues at the 50 state afterschool network.  More info on that shift next week.