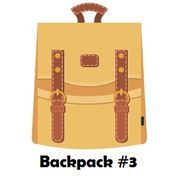 The four-lesson Wind Energy Unit that make up this week's local resource were adapted for in-home use from a longer, six-week afterschool club activity that BSB developed via a partnership linking NextEra Energy and Wayne State College.  Developed by Wayne State students, this curriculum was tested in Wayne Elementary afterschool program before it was adapted for our current in-home learning environment.  Hopefully this activity will whet your child's appetite for the full wind energy experience when school, and afterschool programming, starts again in your community. 
Morrill Hall, at the University of Nebraska Lincoln, is the state's premier natural history Museum.  Just like afterschool, discovery and curiosity are central to Morrill Hall's mission. Morrill Hall educators have developed a variety of digital and interactive activities you can do at home with your family. These activities range from virtual planetarium tours, to Facebook learning sessions, hands-on science and learning activities that take either zero or basic home supplies, and more.
PBS Kids is dedicated to offering free access to media content and hands-on experiences that support learning for young children ages 2-8.  In addition to their free resources of educational videos, games and educational programming series, they recently created a weekday newsletter that offers activities and tips you can use to help kids play and learn at home to support families staying at home.  There are a number of incredible activities on this site,  here are a few of our favorites: Explore animal life with Wild Kratts games and activities, make a blob with Odd Squad and engineer a rocket ship with Ready, Jet, Go!
Encourage youth to get creative with simple, easy to implement Paper Roll Crafts—the sky (and your imagination) is the limit with the many different arts and crafts that can be created out of empty paper towel and (the seemingly hard to get) toilet paper rolls. 
Finally, have youth put their engineering hats on and create a Suspension Bridge.  The supplies needed for this activity are minimal and found in most homes—there are a number of challenges that youth can do after they have created their suspension bridge.  If you want to go deeper in this exercise, the pdf has a link to more resources on the PBS site noted above.